Meet Dr. Frank Vesprini
I'm grateful to the chiropractors who inspired me.
When he was only six years old, Dr. Vesprini was playing around in his father's work boots. The next day he woke up and realized he'd hurt his legs as he wasn't able to move. His father took him to a chiropractor and he enjoyed going to visit him.
I loved the way it felt and it helped me walk again instantly.
After graduating high school, Dr. Vesprini was invited by Detroit chiropractor, Dr. Joseph Lupo, to attend a chiropractic career seminar at his home. While at this seminar, Dr. Lupo and his colleagues inspired Dr. Vesprini with their enthusiasm, positive outlook and genuine love for the profession and the patients that they serve.
I am ever grateful for that day which changed my life and to the doctors who inspired me. I saw their passion and enthusiasm and I wanted to be a part of that.
Becoming a Detroit Chiropractor
Dr. Vesprini is a graduate of Grosse Pointe North High School as he's lived in and around the east side of Detroit his whole life. After completing his undergraduate studies at Macomb College, he graduated from Life University in Marietta, GA as a chiropractor.
Dr. Vesprini wishes to see people begin care early on for a full and healthy life. He loves seeing his Vesprini Chiropractic Life Center patients respond to care and strives to help everyone as best he can.
OUR TECHNIQUES »
Cherishing Family Life and the Arts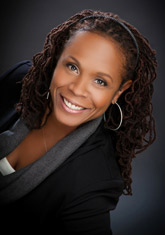 Together with his wife Karen, they have four children: two daughters, ages 9 and 6, and two sons, ages 7 and 3. His wife spends lots of time in the office which allows them to be together often.
As a family, they support All about Animals, that donates leashes and collars to local animal shelters. His family is also passionate about studying and performing music; Karen is an accomplished vocalist and has performed with the local groups Black Bottom Collective and the Detroit Women. Here is a clip of Karen and Dr. Vesprini performing on the Fox 2 Morning Show.
Dr. Vesprini currently plays guitar weekly at Grace Community Church. His older daughter Isabella has been studying violin for six years now, and Bennett plays piano and classical guitar, studying at Suzuki Royal Oak.
Together as a family, they are committed to proper nutrition and an active lifestyle.
We will teach you how to maximize your health through proper nutrition and other healthy habits. It is our passion to teach people how to live healthily and be well.
Schedule an appointment with Dr. Vesprini today!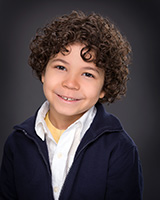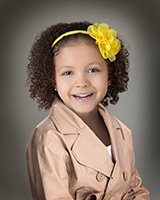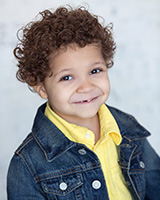 Dr. Frank Vesprini | (313) 527-7070