Auto Accident Chiropractic in Detroit
Help Through the Tough Times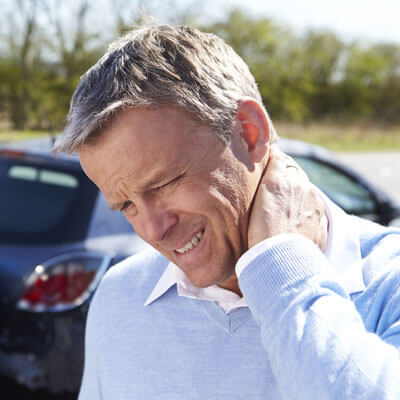 At Vesprini Chiropractic Life Center, we specialize in helping those who've been in Detroit auto accidents. Experienced in medical-legal issues, Dr. Vesprini and his team will work closely with you and your other health care professionals to ensure your best healing.
We'll assist you with your insurance claims and make the most accurate medical and legal records of your care.
Regardless of the severity of a car accident, many times accidents can cause muscle strains associated with whiplash including headaches, neck and shoulder pain, dizziness and vision problems. These and other stress-related disorders can contribute to headaches, anxiety and even depression.
Care for Thorough Healing
Through chiropractic care, massage therapy and rehabilitative therapy, we'll work with you for a full recovery so you can get back to living the life you love. We offer:
Chiropractic care. Dr. Vesprini works to seek out and eliminate the fundamental underlying cause of your problem so you can heal naturally.
Massage therapy. Our massage therapist has studied multiple therapeutic massage techniques, attending auto injury seminars and always taking a special interest in your greatest healing.
Rehabilitative therapy. Our rehab program maximizes the overall benefits of your treatment. Retraining and strengthening the postural muscles surrounding your spine can help speed up your recovery.
Detroit Auto Accidents & Michigan's No-Fault Law
Under the Michigan law, all injuries sustained in a motor vehicle accident are covered under a no-fault insurance policy. No-fault insurance covers your medical treatment under Personal Injury Protection (PIP). Every Michigan auto insurance policy includes PIP. You are covered by PIP even if you don't have insurance, were a passenger in the car, a pedestrian or riding a bicycle.
Remember, auto insurance companies are not allowed to raise your premiums due to you making a medical injury claim. All of your claims are processed by our claims management team of insurance specialists.
Have you been injured in an auto accident? We're here to help you heal and get back to the life you love. Call us for help with your auto accident in Detroit.
CONTACT US »

Auto Accident Chiropractor Detroit, Eastpointe MI | (313) 527-7070